Matteo Mauro, London based artist and designer, was born in Sicily. Having lived, travelled, and been creatively working around the world in many different countries, he observes and explores the world with the eyes of an artist, seeking new and fresh solutions, as well as the old, in this infinite mediation between reality and dreams which we call art. His drawing and creative techniques mix analogical and digital tools to generate artworks of a distinct contemporary sensibility. Using digital inscription technologies, Matteo is able to take an updated approach with a distinct perspective to tackle and deconstruct traditional styles of expression.
What's your preferred medium to express yourself and you work? How did you come into working that way?
As a progressive artist, I do not feel attached to a specific medium or technology. I always begin my creative process knowing that artistic potentials are omnipresent. In my latest series, I have been finding very valuable to combine historical studies with contemporary painting techniques. My artistic interest, analogic and digital, aroused during my architectural studies in England. Early experiments were related to digital handmade sculpting and fabrication, which I then transformed in to three-dimensional paintings and abstract sculptures. In more recent works, those techniques have been combined with computational painting methods. Thus, my works are a combination of physical and digital experiments, which result on contemporary creations lying in between handmade abstraction and computed mathematical perfection.
Where did you grow up and do you think that's affected, at all, your vision as an artist?
Born in Sicily, I grew up surrounded by dusty and crumbling Baroque architectures made of white Mediterranean limestone or black lavic rocks rising from volcano Etna. However, amongst the Sicilian beauty, the glorious past does not meet a care for modernity, but rather meets decadence. In this context, unconventional dreams unlikely become real. So, I moved to the UK, determined to detach myself from the Italian artistic and architectural establishment; surely great, but, as I mentioned, not fertile. The purpose was to discover a new creative ground where to experience progressive and avant-garde international cultural movements. In this journey, a city such as London surely exceeded my expectations. Here, I have met the respect and admiration for the freedom of expression, transgressive creativity, and yet, the respect and magnification for the history of Arts and Architecture. My works are traversed by these seas.
What was your dream growing up as a child?
Before I fell in love with the obsession of designing spaces and objects, I always wanted to be a thinker. Growing up, I realized I could both at the same time.
What has become most important to you or your work at this moment in your life?
Currently in my life I dream about making spaces, which are protectors of our senses, sculptural objects, which are extensions of our corporeal life experience, paintings, which are pleasure for our eyes. I currently don't dream about making commercial art, or housing schemes, or developing cities uncritically. This does not mean I am not interested in being informed about those practices. Indeed, my own practice is a reaction to those. I offer to the world what comes natural to me, and, as it emerged, those objectives, goes against my nature.
Is there any specific moment(s) or memory in your life that pushed you definitively towards the arts or to pursue your creative ambitions?
My drive towards arts, happened parallel to a realization that my profession was moving away from creativity, and becoming a commercialization of it. Which I didn't embrace. My reaction was to re-explore the fantasy world of the historical arts, and the world of architectural ornamentation, in which I found deeper values, far from the consumerism practices, mass-production and minimalizing of artistic virtuosity.
Who or what would you say is your biggest inspiration(s) and how do you think they/it have influenced your work?
I've experienced infinite sources of inspirations. The difference between being open to them (being a passive or active creative) is only in the ability to overcome the fear of crossing the line which separates the known from the unexperienced. Thus, the artist is who let himself be carried by the flows of surrounding inputs without opposing resistance to them. It happened I found inspiration in the history of Art, but also in human obsessions and fears, in contemporary practices and tools. It happened I found inspiration by observing nature, movement, materials. Creativity is about being curious, to store, to ponder, and then to execute. To be mused is simply to live, just need to unlock our feelings. This process leads to distress, but also to joy…. and maybe that is why it captures me. If I have to name some contemporary artists which, during my studies and profession, have crossed my life in London and really inspired my creations I would remark Isaie Bloch, Quayola and Ron Arad.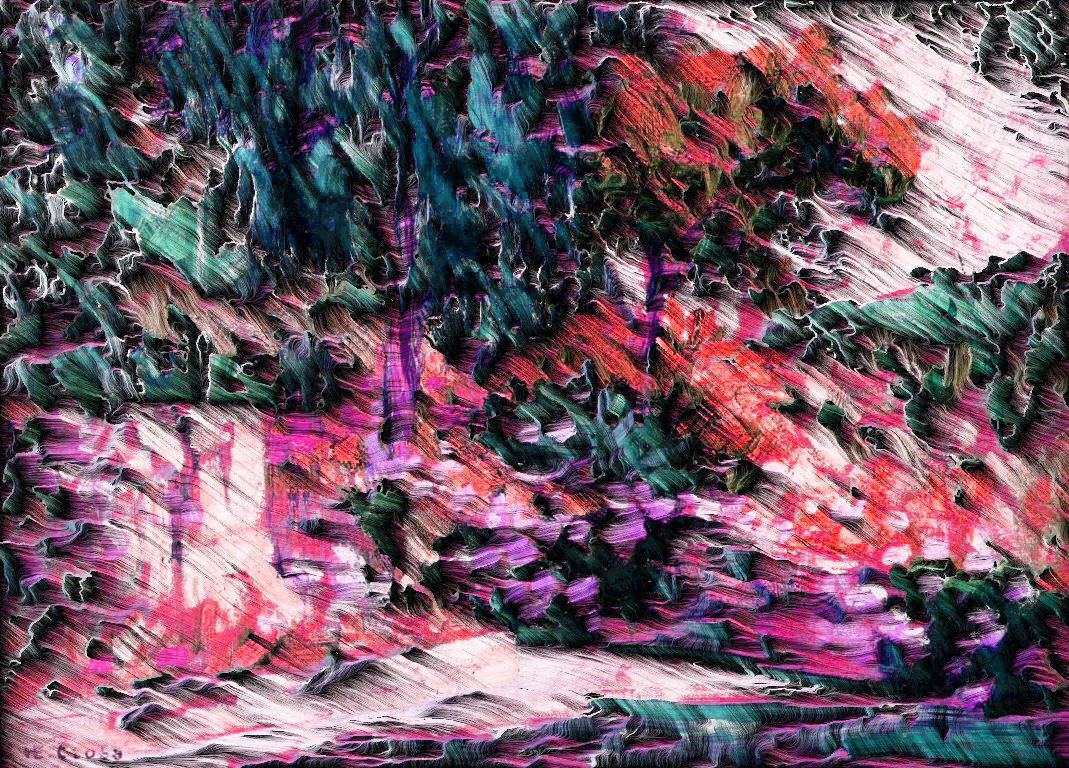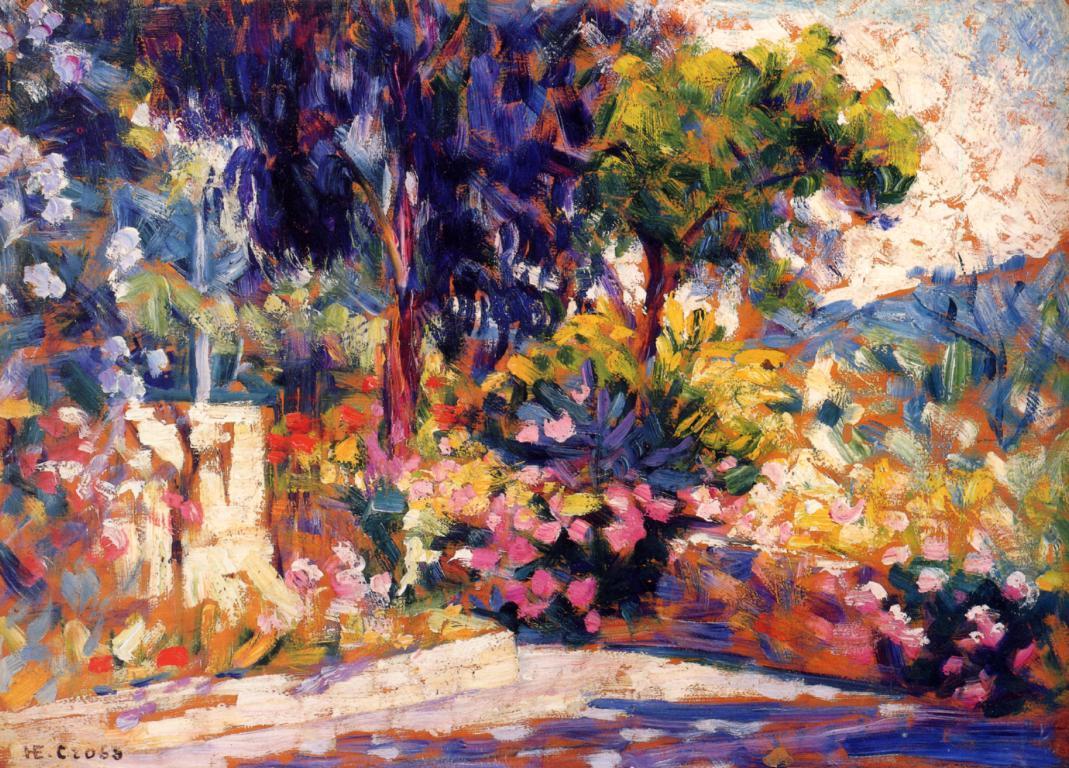 What does your work mean to you? If anything at all?
I am currently moved by an instinct to create with respect beauty and sensitivity. Beauty intended as the art of living in aesthetic virtuosity. Sensitivity intended as an intellectually meaningful creative force.
My aim is to let our sensorial perceptions enjoying the attractive balance of complexity and order, of carefully arranged straight lines and curves, and scattering colours. To explain this, I will give a short expose' on two diverse of my past painting series: Micromegalic Inscriptions, and Excessive Portraits.
'Micromegalic Inscription' are a series digital engravings conceived after a deep research in the history of ornamentation, as if my experimentation was a continuation of a long journey, which keeps evolving, and transforming through the use of contemporary tools, in developing societies. In this, I was guided by Oliver Domesein, an enlightened architect and art historian. In these dynamic artworks there is a factor of novelty, nevertheless because they hold Rococo's metamorphic dynamism, rules of curvature, and traditional techniques of inscription, abstraction still refers to the point of departure.
'Excessive Portraits' is a series which speculates around the meaning and tradition of the art of 'portraiture'. I began by wondering if portraiture is a technical representation and measurable performance of copying facial forms and expressions, or rather a process of absorption and reinterpretation of visual feelings in to formless abstraction. Hence, the process behind the painting of these portraits is based on the dissolution of the image, rather than the glorification of formal beauty. By doing so, I wanted to send a strong message and attack to the traditional significance of the term portrait, but also a shake to our dependency to excessive manifestations of formal human beauty.
What is your definition of 'art', even if it's total bullshit?
I consider art a mediation between reality and dreams, and standing in between these two worlds is my place.
Any upcoming collaborations / projects we should know about?
"En-Plein Air" which follows on 'Micromegalic Inscriptions', is a new series of paintings which enhance, through innovation, well-known Impressionist masterpieces. The first set of artworks focus on the rejuvenation of Claude Monet's 'Water Lilies' (a series of 250 paintings created between 1840–1926) and on Henri Edmond Cross' treed landscape paintings. I am also planning to expand 'Excessive Portraits' with new collaborations with photographers and models soon to be announced.