1) Diddy Revealed as Kerry James Marshal Buyer
Producer and rapper P. Diddy (Sean Combs) has been revealed to be the buyer of Kerry James Marshall's monumental painting Past Times, which sold for a record $21.1 million at Sotheby's last week. The sale marked an important moment in history as it's the highest price ever paid for a living African American artist.
Jack Shainman, Mr. Marshall's gallerist and dealer was quoted saying "I know that this work has found a home in a collection with purpose and an eye towards preserving legacy,"
2) Daniel Arsham opening concurrent exhibitions in Tokyo this Wedneday
Artist Daniel Arsham is set to launch concurrent exhibitions at the NANZUKA and Galerie Perrotin galleries in Tokyo, Japan this Wednesday.
"For NANZUKA, the show entitled "Architecture Anomalies" will feature large-scale sculptural installations that draw upon the artist's concept of Fictional Archaeology — decaying works of contemporary human figures, body parts, and detritus."
"As for the Perrotin exhibit titled "Color Shadows" will display handstitched, stretched, and cast sculptures of iconic cartoon characters such as the artist's reinterpretation of Sesame Street's beloved Cookie Monster in the photo above. These works were made using Arsham's latest method of dusting color chiaroscuro pigment."
NANZUKA
2-17-3 Shibuya, Shibuya-Ku
Tokyo 150-0002
Japan
Perrotin Tokyo
Piramide Building, 1F
6-6-9 Roppongi
Minato-ku, Tokyo 106-0032
Japan
3) New Invaded work appears in LA.
The French street artist Invader (@invaderwashere) is known for affixing his guerrilla mosaics, which evoke the pixelated graphics of 1970s arcade games, in out-of-the-way places such as the sides of buildings. Recently he's been taking to the streets of LA to host his new work. Check out the slideshow below!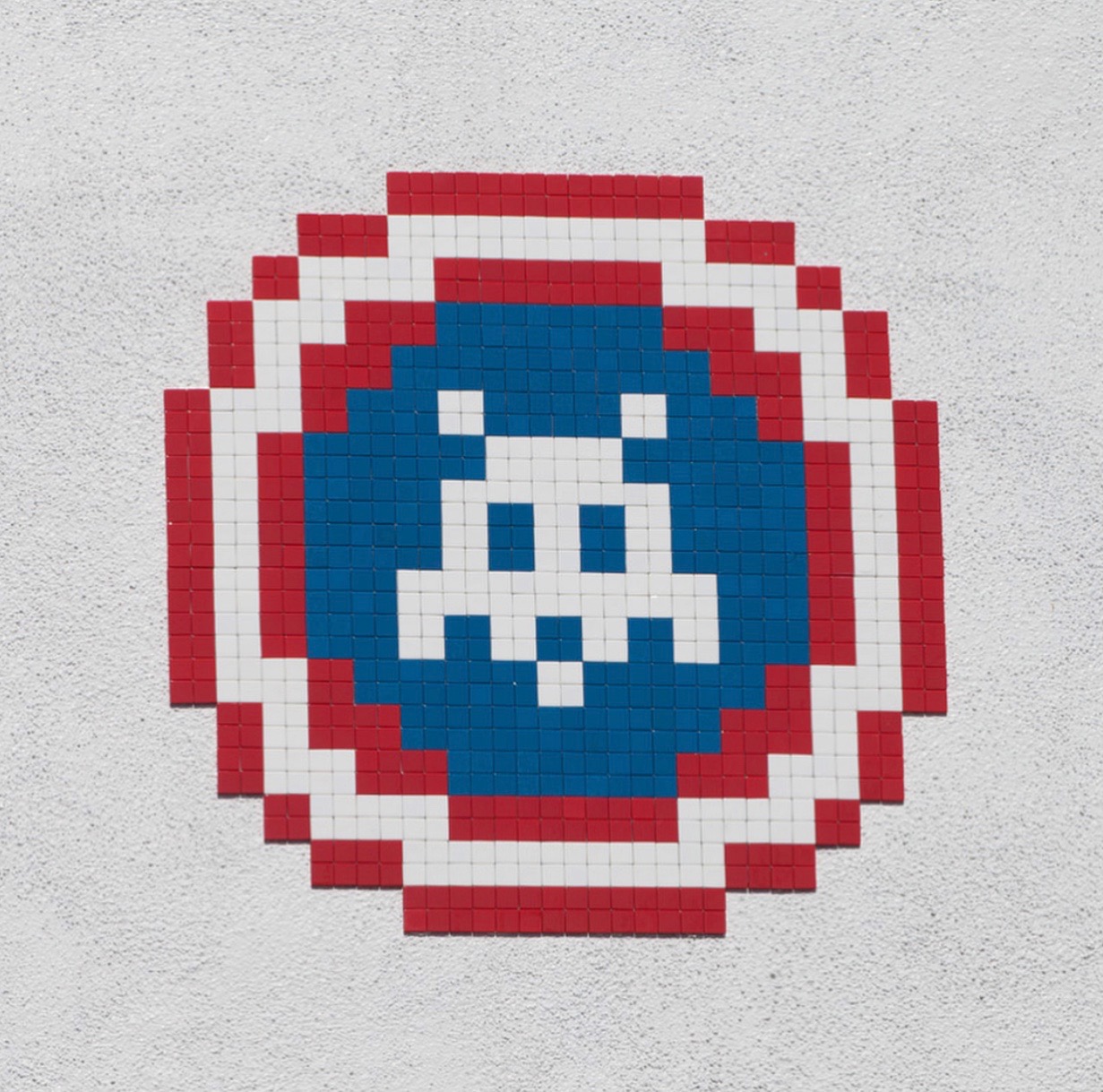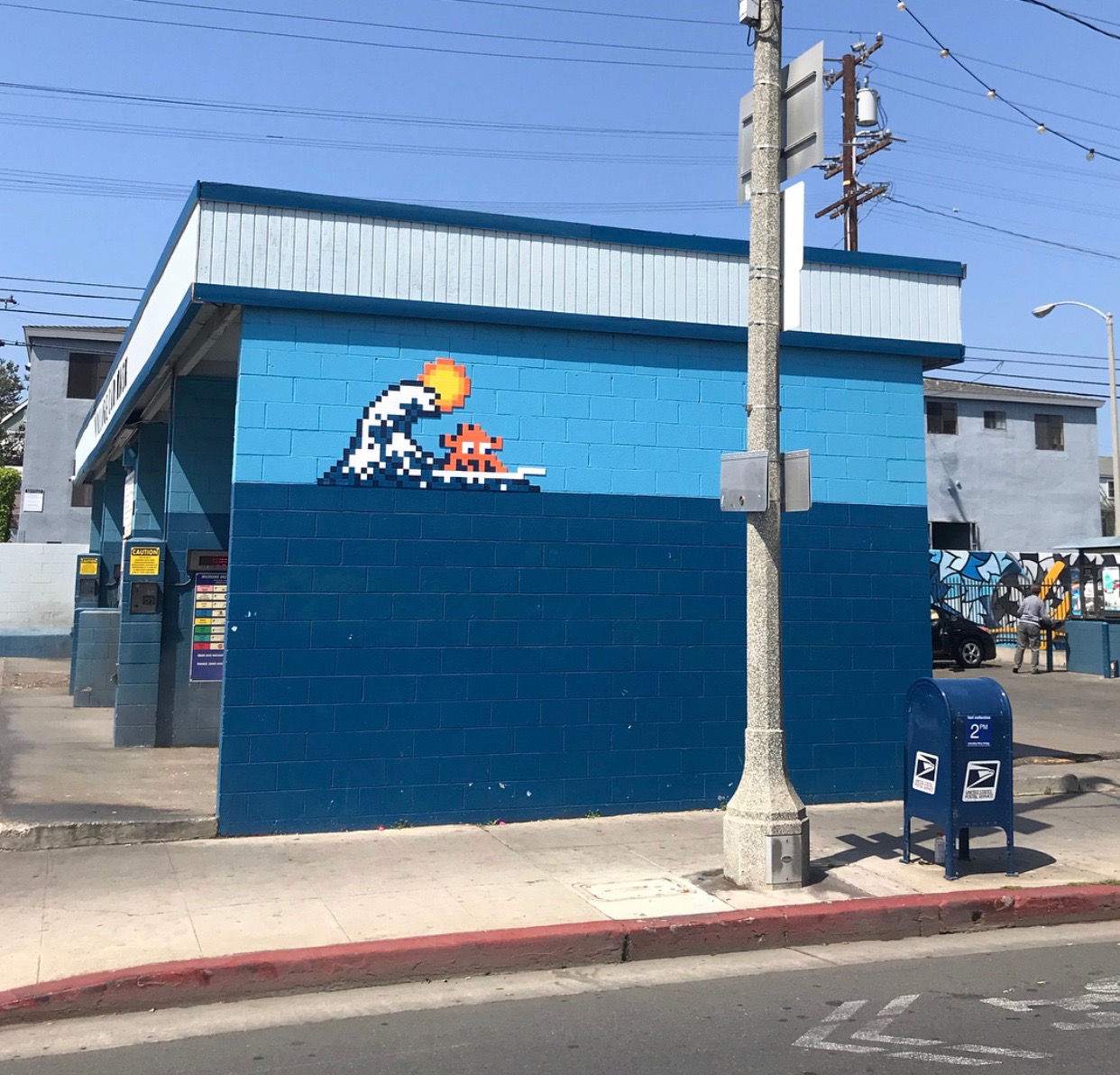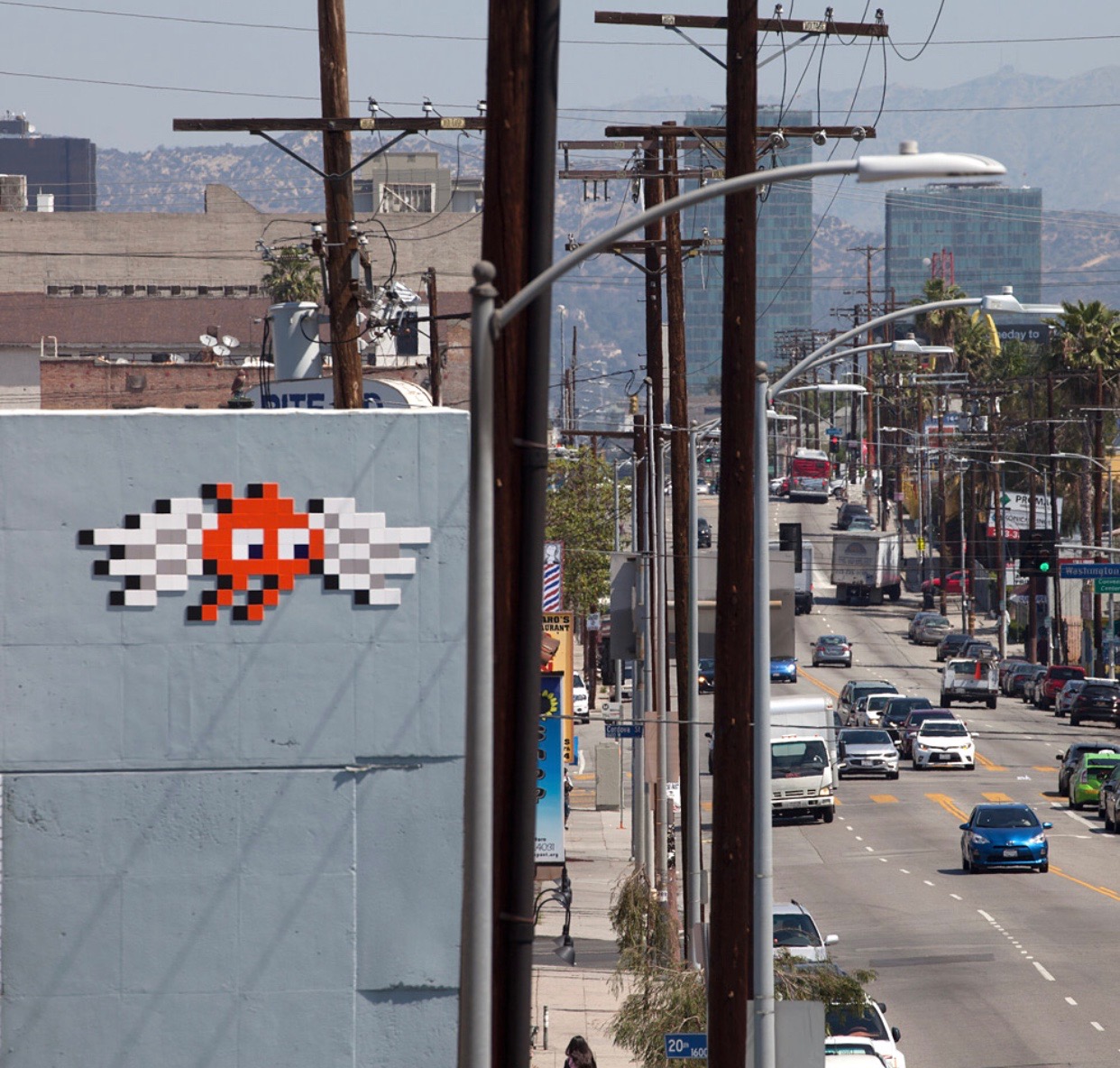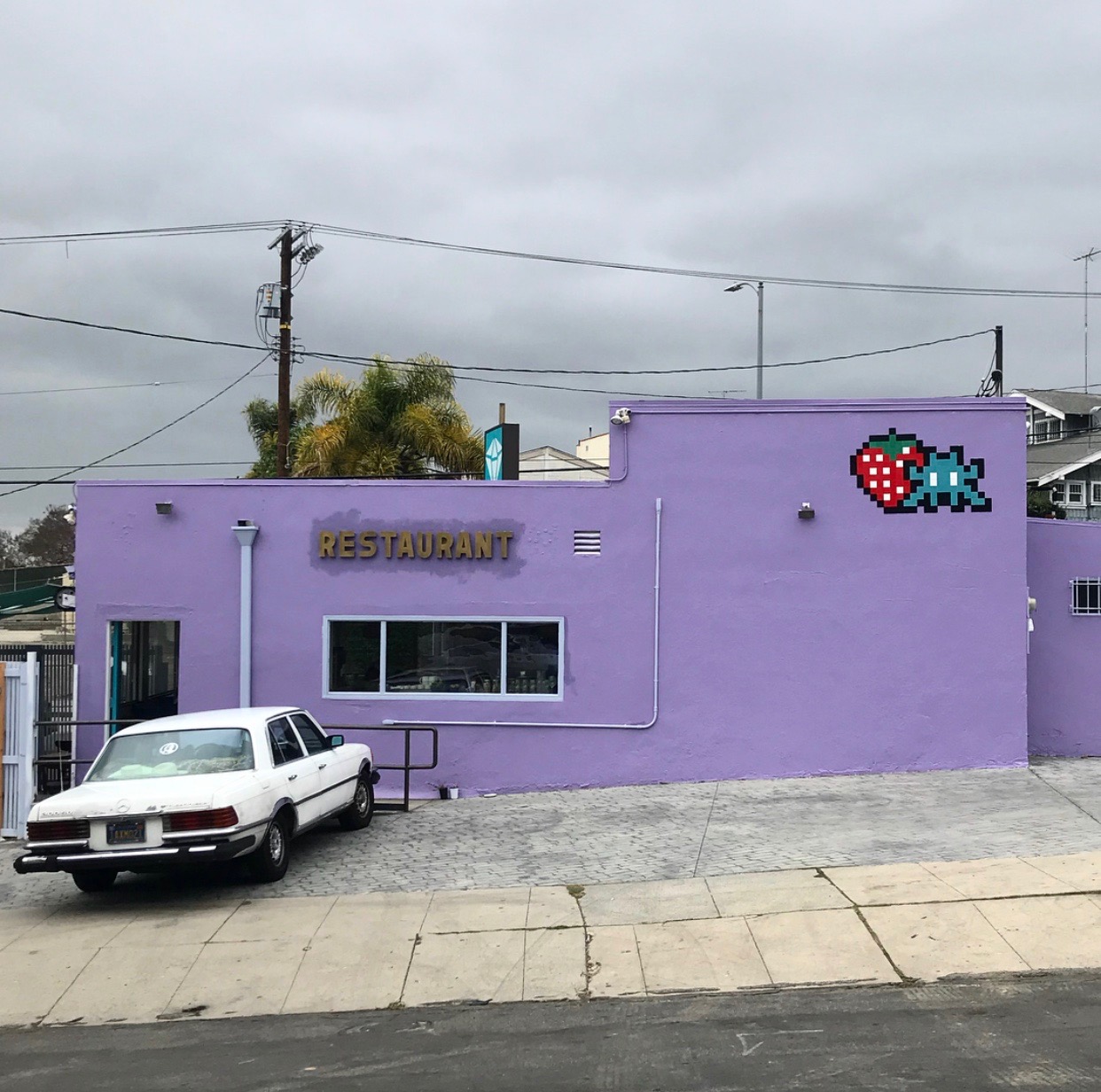 4) Misha Tyutyunik's latest exhibition The Guiding Dark on view now at Tambaran
Brooklyn based street artist Misha Tyutyunkit opened his latest exhibi- ... we mean experience, "The Guiding Dark", this past week at Tambaran 2 Gallery in the Upper East Side. This not-to-be missed show features several of the artist's newest light box works, creating a surreal atmosphere in the gallery's lower level.
"The Guiding Dark" runs through the remainder of May
Tambaran 2
5, E 82nd St
#2, New York, New York
10028
5) Renowned American Pop Artist Robert Indiana passes away at 89
American Pop Art hero Robert Indiana passed away last Saturday leaving behind a legacy containing some of the most recognizable work and pop iconography from the last century. Widely know by his "LOVE" sculptures, he enjoyed critical and commercial success since their debut in 1964.
While Indiana is one of Pop Art's most beloved artists, his fame led to countless unauthorized reproductions. Just one day before his death, a licensing company that had partnered with Indiana for years filed a lawsuit against a competing art dealer and the artist's caretaker for "allegedly isolating the artist and producing unauthorized reproductions of his work."