James Joyce 'clowns' series print release
James Joyce is a London based artist and graphic designer who has shown his work internationally, including Banksy's Dismaland in 2015. His work pokes fun at cultural behemoths, such as the classic yellow smiley face or motifs from social media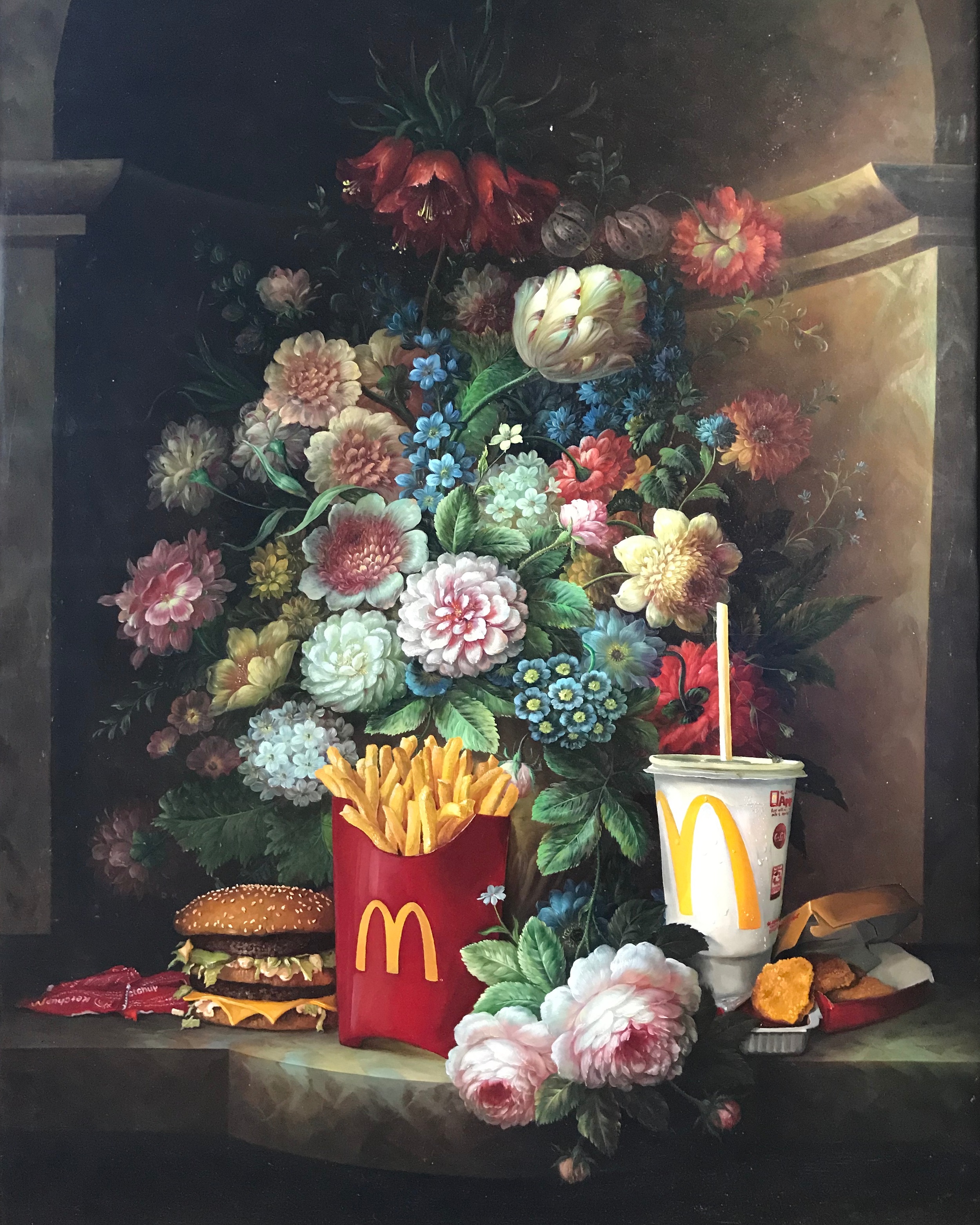 Dave Pollot 'Calorie Composition' series'
Dave Pollot is a New York based artist who is known for his altered thrift art paintings. He finds abandoned artwork and adds his own touch – most often pop culture parodies – and in doing so, bridges the divide between classic and pop art. With his latest body of work, his 'Calorie Composition Series', Pollot is release three different prints spawning from original works.
Johan Deckmann Unique Book Series
Johan Deckmann is a Copenhagen-based artist, practicing psychotherapist and author, whose works examine the complications of life through witty one-liners painted on the covers of fictional "self-help" books. These book titles, though often filled with scathing satire and humour, tackle life's biggest questions, fears, and absurdities.
SantLov Crumpled Series Print Release
Through the 'crumpled' series, an extension of the world-renowned ToysRLikeUs Series, in which Santlov pioneered the usage of inanimate objects to cleverly display mundane & subversive modern human activities & emerging societal/technological norms, the artist creates two new visually stunning pieces highlighting the dynamics between illusionary fascinations and material temporality, discerning falsehoods of social constructs.